India MattressTech Expo 2022
Date: June 02, 2022-June 05, 2022 Time: 9 AM - 5 PM Location: Bangalore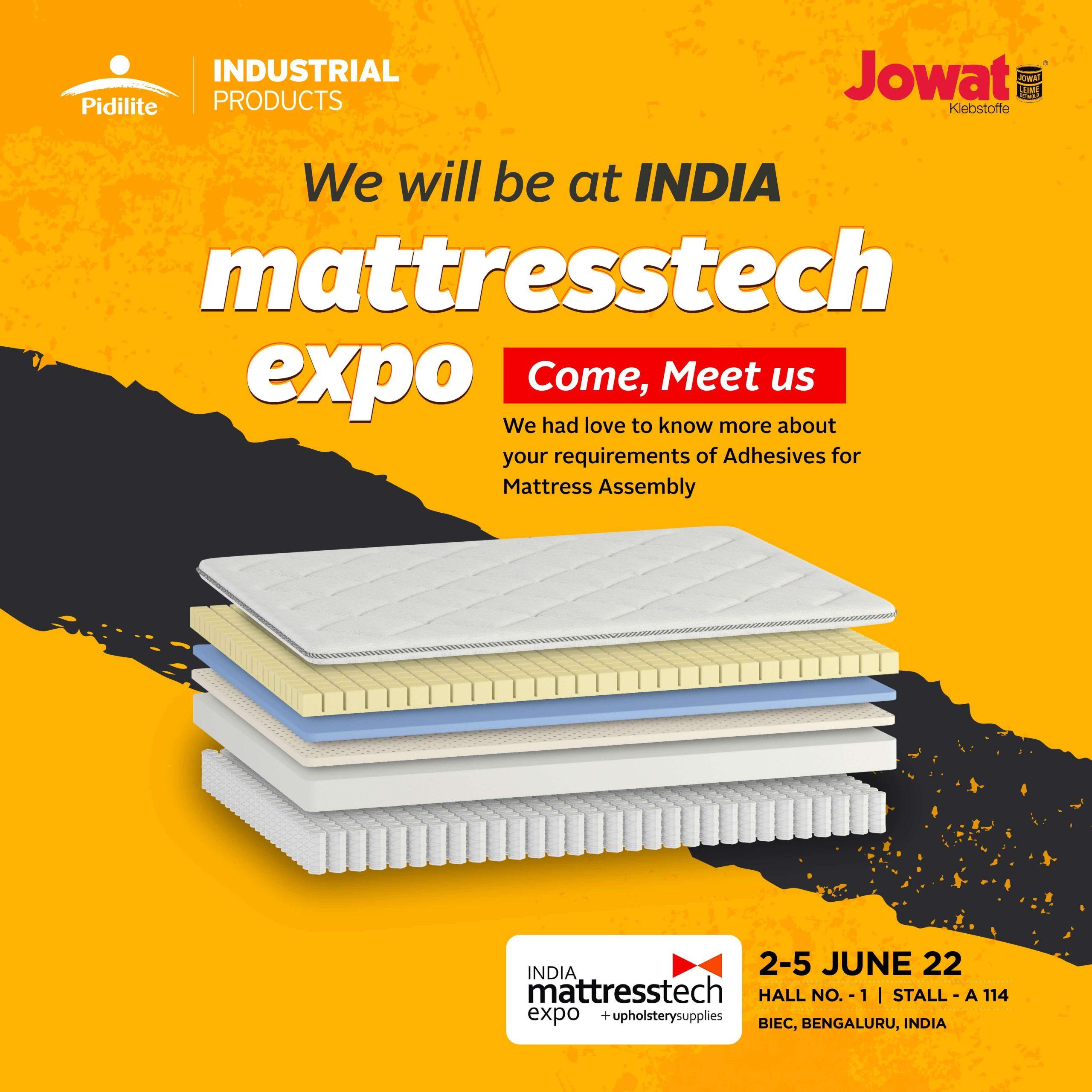 Pidilite – a company that is Indian at heart and international in its reach.
Our flagship brand FEVICOL has revolutionized the adhesive industry offering a variety of applications. With our consistent focus on quality and innovation, we are excited to introduce a range of world-class adhesives for mattress manufacturing.
We offer you a range of adhesives based on solvent-based, water-based and hotmelt technologies.
Our collaboration with Jowat ensures our consumers receive best in class technology backed by world class service from our well spread out sales and service teams.
Event Booth: Stall No. A-114, Hall No. 1
Bangaluru International Exhibition Centre