Pack Mach Asia Expo 2023
Date: October 04, 2023-October 06, 2023 Time: 9 AM - 6 PM Location: New Delhi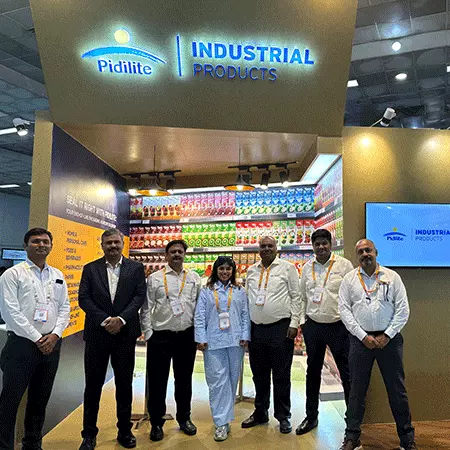 Pidilite Industries Limited set to showcase latest product line at Pack Mach Asia Expo 2023
Mumbai, Maharashtra: Pidilite Industries, India's leading adhesives provider is excited to announce its participation in Pack Mach Asia Expo, one of the biggest events that will focus on providing processing and packaging solutions. Pack Mach Asia Expo 2023 is an international trade fair and conference jointly organized by MMI and IPMMI in cooperation with PHDCCI. This event promises to showcase the latest cutting-edge technologies that are
shaping the market.
Adhesives as a category is a crucial ingredient for the success of the packaging industry. From ensuring the packaging remains intact during transportation and storage, to enhancing its visual appeal and functionality, adhesives play a key role. Using adhesives can also support sustainable end-of-line packaging options by minimizing the use of other packaging materials.
Pidilite Industries, a pioneer in the adhesive industry, is known for its flagship brand Fevicol. As a customer-centric company committed to quality and innovation, Pidilite has developed a wide range of products for applications both at home and in various industries.
At this edition of PMAE, the esteemed Industrial Products division of Pidilite Industries will be presenting their latest innovations in end-of-line packaging solutions at stall C51 in hall 12A. Professionals from diverse industries, including F&B, Cosmetics, Confectionery & Bakery, Pharmaceuticals, Industrial Goods, Supply Chain Management, Automation Technology are encouraged to stop by our booth. Engage with our team of specialists to discover the latest collection of our top-notch products and manufacturing capabilities.
Event Booth: Pragati Maidan, New Delhi
Hall No: 12A, Stand No: C51